CHAMBAL PARADISE RESORTS – "A luxury in nature"
If your idea of a perfect holiday is relaxing under the sun in a pool having mocktail or making the most out of an evening under grooming moon light & sparkling stars in bonfire having sips of wine, then Chambal Paradise is a one stop destination to make your holiday a perfect one.As the name indicates, a paradise amidst of nature that merges the serenity of solitude with comfort of luxury.Located in a zero pollution surrounding, Chambal Paradise is only 3 hr drive from Greater Noida, 1hr drive from Agra and 45mins drive from Etawah. Its peaceful location and luxurious experience makes it a perfect weekend destination to detoxify your hectic lives.The resort consists of 5 luxurious rooms with their own garden view along with pool side cafeteria and barbeque.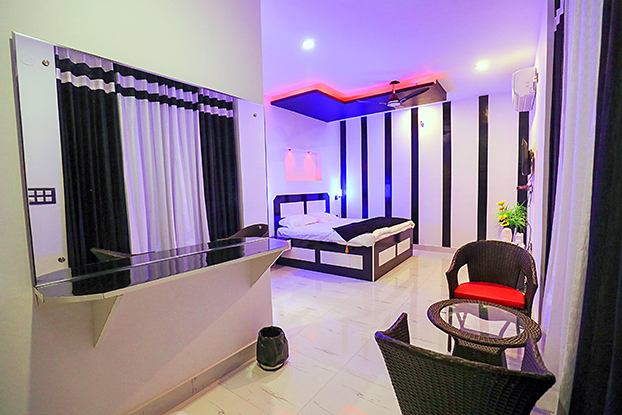 Rooms
The inviting luxury rooms with a garden view& wood-burning fireplace creates the perfect setting for a cozy get-together with family, friends, or colleagues. Combining work and relaxation, you can settle down with your laptop in front of roaring fire .